Three weeks ago Sparky asked to see how I mount the helmet camera. Here are photos to show the set up.
The camera is an Oregon Scientific Action Camera, model ATC-2000. It comes with a quick-clip mount, and several different straps, Velcro (tm) and rubber. I put the Velcro patch (which comes with it) on the back of the clip mount.
A Velcro glider tie strap is around the helmet, secured at the back with duct tape (not quite visible in the photos) to keep it from sliding around or off. The glider strap is Velcro loop-side out, and the patch on the bottom of the mount is hook-side Velcro. This Velcro-connection for the mount helps me align the camera at angles other than along the long direction of the glider strap. That was essential with the earlier model ATC-1000. Not as essential with the 2000, because the mounting base on the camera can rotate and lock. However, it does keep it all in place better.
The trick in setting up the camera is pointing it along my actual line of sight. When prone flying the glider, I end to look more up, relative to the helmet face, than when just standing on the ground.
The same technique works for mounting the camera on the glider base tube and keel. For those positions, the long Velcro strap that comes with the camera works fine.
These photos show the assembly.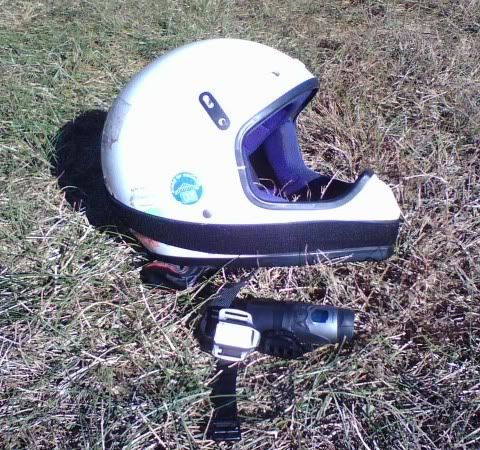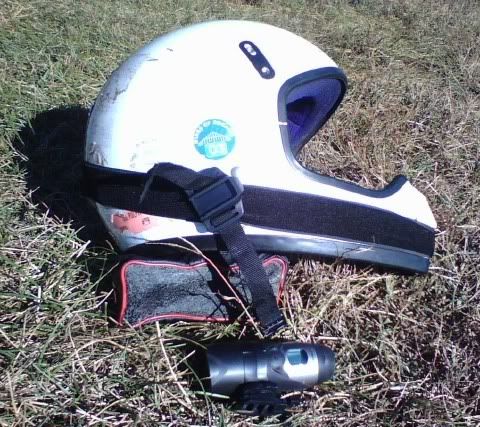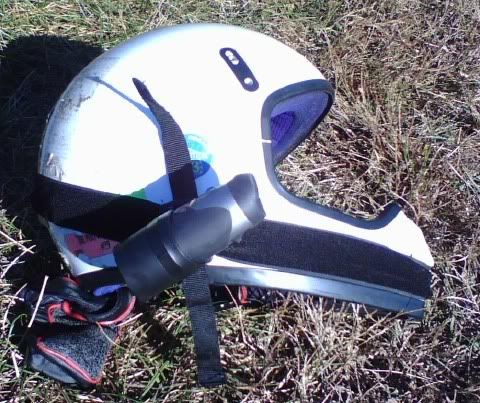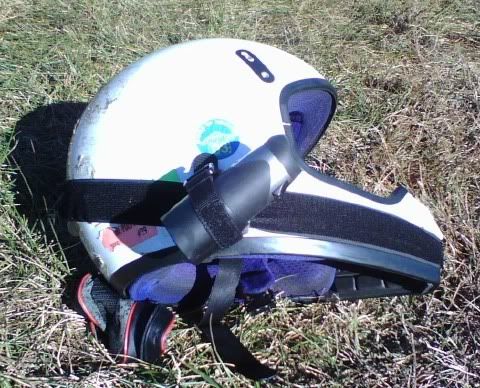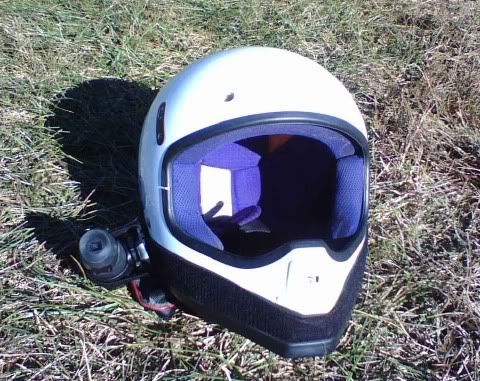 (Dry grass courtesy of Blue Sky Flight Park, Manquin, Virginia, and one darn dry, warm autumn.)